Biblical Worldview Leadership Training from the
Leadership Training Institute of America
7 Days That Will Change Your Life
Learn how to become a better, godly leader to fulfill God's will for your life.
Change your habits to establish better ones.
Change your attitude to achieve better results.
Change your thinking to make your insights better.
Change for Good to be a better person.
Change to become a good Leader and all that God wants you to be.
Find God, Find Friends, and Find Answers
Find God, who He is, and what He expects of you.
Find friends who share your passion and vision.
Find answers to life's toughest and most important questions.
LTIA Helps You Overcome Obstacles to Your Faith
Will you abandon your faith in God?
Researchers say, chances are you that you will.
Will you still be standing for Christ in four years?
75% of Christian students won't be.
Will you still believe in God after college?
The statistics say you probably won't.
Why do most Christian students abandon their faith?
75% of Christian students will suffer loss in their faith by the time they leave college because they don't understand what they believe. Do you?
Too often, the problem is that Bible answers are not satisfying or relevant. Answers are contradicted by science and scholarship. Answers fail under examination and scrutiny.
Don't be scared. Be prepared.
You don't have to be like the crowd. You don't have to be a statistic. You don't have to be a casualty.
 

Today's Christian student must be a leader and be willing to challenge the status quo with know-how. If you aren't a leader, you will follow the crowd.
LTIA Helps You Become a Better Leader
Anybody can follow the crowd.
Most do, which means most will abandon their faith. But you don't have to feel helpless and vulnerable.
The Leadership Training Institute of America equips students with good answers to build confidence.
The Leadership Training Institute of America helps you defend your faith, strengthen others in their faith, challenge the critics, and answer tough questions.
Ignorance is not bliss. It is tragic that intelligent students make bad choices because they do not know that there are good answers to believe in God and the Bible.
A Biblical worldview leader is more than a leader.
He is a good leader for goodness sake. He is a follower of Jesus, the greatest Leader of all. And he knows that change is required to become a better leader.
A Biblical worldview leader is a revolutionary leader.
Jesus is our example of good, revolutionary leadership in spite of evil and social pressures.
Likewise, Paul overcame evil with goodness. So did Peter, John, Abraham, Noah, and many others. But you don't have to be a preacher, pastor, or missionary to be a Biblical worldview leader.
The Leadership Training Institute of America is for you too.
LTIA trains all students to be Biblical worldview leaders in their churches, their classrooms, schools, and communities. We make serious topics easy and fun to learn.
At LTIA, learn how to answer tough questions, speak in front of others, solve problems facing today's leaders, talk with world leaders, meet leaders from other countries, learn from leaders of some of the nation's greatest think tank organizations, receive personalized mentoring to achieve your goals, and be inspired by guided tours of our nation's monuments and capitol.
No matter what you do in life, you can serve God, follow His plan for your life, and do whatever He calls you to do as a trained Biblical worldview leader.
LTIA Students Learn From The Best
LTIA Students Meet and Learn From Successful, World Leaders.
LTIA students meet some of the world's influential leaders from USA and other countries and experts in their fields including,
Alex Mooney, U.S. Congressman, House of Representatives
Asa Hutchinson, , U.S. Congressman, House of Representatives; Governor of Arkansas
Brian Franklin, Vice President, Edelman Group
Cal Thomas, Popular syndicated columnist, author, radio and tv commentator
Charles Lichenstein, Diplomatic Envoy, United Nations
Chris Farrell – Director of Research and Investigation, Judicial Watch
Col. Ronald Ray, Deputy Assistant Secretary of Defense for Reagan Reagan
Steve Chabot, U.S. Congressman, House of Representatives
Dinesh D'Sousa, President, The King's College, Political commentator, author and filmmaker.
Don Irvine, Chairman of Accuracy in Media
Edwin Meese III, Attorney general to Ronald Reagan
Frank Wolfe, U.S. Congressman, House of Representatives
Guillermo Ford, Vice President of Panama
Howard Phillips, Chairman of The Conservative Caucus; 3 time U.S. Presidential candidate
Hughey Newsome, Senior Manager in the Strategy, Finance and Operations, MorganFranklin Consulting
Jim Jordan, U.S. Congressman, House of Representatives
Job Serebrov, Undersecretary in the Agriculture Department for President George W. Bush.
Joe Barton, U.S. Congressman, House of Representatives
John Ashcroft, Senator from Missouri and Attorney General under President George W. Bush
John Boozman, U.S. Senator
John Dunagan, Senior Vice President, DDC Advocacy
John Stormer, Author, educator, and former pastor
Joshua Scheiderer, Policy Director, AdvanceUSA
Joshua Sears, Ambassador, Bahamas
Ken Weary, Director of Programs, Leadership Institute
Lapologang C. Lekoa, Ambassador Embassy of the Republic Botswana
Leonard Ngaithe, Ambassador Embassy of the Republic of Kenya
Mari Serebrov, Author and columnist
Mark Montini , Transformational marketing, franchise, and technology leader
Michael Baldwin, President, Miracle Mansion Project, Asst. Pastor Crossroads Baptist Church
Morton Blackwell, Founder and President of the Leadership Institute in Virginia
Oliver North, Freedom Alliance
Phil Sheldon, Vice Chair, Orange County International Education Development
Ralph Reed, Director of the Christian Coalition
Robert and Taunya Painter, Founders of Painter Law Firm in Houston
Ron Paul, U.S. Congressman, House of Representatives
Sandy Rios, President Culture Campaign; Director, Gov't Affairs for American Family Association
Sam Brownback, US Senator
Steve Sutton, Vice President of Development, Leadership Institute
Steve Womack, U.S. Congressman, House of Representatives
Tim Goeglein, Special assistant & speech writer for President George W. Bush
Tom Cotton, U. S. Senator
Tom Delay, U.S. Congressman, House of Representatives
Tom Jipping, Director of the Center for Law & Democracy at the Free Congress Foundation
Wendy Wright, President, Concerned Women for America
LTIA Students Visit and See Important and Impressive Sites.
From US national monuments to embassies to the Capitol and the White House, LTIA students visit many historic and important sites including:
American Center for Law & Justice
American Family Association
American Humanists Association
Concerned Women for America
Faith, Prayer, and Action league
Home School Legal Defense Association
LTIA Students Benefit From Premier Leadership Training
LTIA Students Learn the Most Important Things.
LTIA students learn how to defend their faith, how to answer four of the most fundamental questions most people ask but do not the answers to, how to think carefully about important issues, how to evaluate claims made in news reports, how to talk to atheists and scientists, how to talk to Congressmen and other dignitaries, how to lobby, how to be a leader, how to speak in front of others, how to think about important issues of the day, and much, much more.
LTIA Training Classes are the Best.
There are lectures, small group sessions, collaborative projects to work on, guided tours, personal mentoring, question and answer meetings with world leaders, peer to peer fellowship, games to play, devotion and prayer times, and singing.
The LTIA Commitment to You
We are here to help you become all that God wants you to be.
We help you personalize the training you receive from some of the world's experts in their fields.
We provide quality, Biblical-based leadership training in Washington D.C. with training materials and resources that you can take home with you to continue your developlment as a leader.
We not only tell you what you can do to make yourself a better leader, but we show you and give you the opportunity to be a better leader.
Patrick Briney, Ph.D.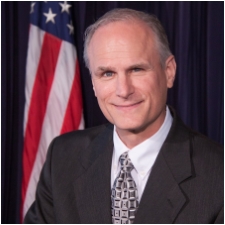 Founder and president of LTIA, earned Ph.D. in microbiology, hosted radio programs Opinion Line, Bible Dynamics and Life Changing Scriptures, produced cable TV program Smart Choices, President of Creation Science Society, former director of the Arkansas Youth Leadership Summit Ministries, and serves as missionary to academic communities sponsored by Mission Blvd. Baptist Church. Lectures include Worldview Strategies, Creation and Evolution, Science and Faith, and Biblical Leadership. Pat is married to high school sweetheart Colleen, has two children, two grandsons, enjoys playing trumpet, teaching Bible studies, and thinking up creative things to do.
Gary McHenry, Ed.D.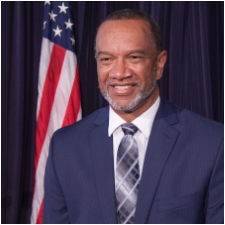 Director of the LTIA national conference in DC, Director of Education for the Schmieding Center for Senior Health and Education at University of Arkansas for Medical Sciences, past-chair of the University Continuing Education Association South Region and a former member of the Association's Board of Directors and Commissioners and the Arkansas Fair Housing Commission and the Arkansas Advisory Committee to U.S. Commission on Civil Rights. My wife Lepaine and I have three adult children, and we enjoy traveling, learning, and interacting with family and friends.
Jim Love, Ed.D.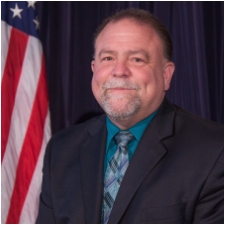 Assistant Director of LTIA, earning a Ph.D.,  Chaplain, Crisis Counselor, and Public Information Officer for the Colerain Police,  FEMA disaster relief coordinator for religious relief of the Colerain Township.  Chaplain/counselor for Newcomer Funeral Homes, and Pastor of Southland Missionary Baptist Church. Lectures include Humanism and social worldview warfare.
Ken Francis, Ed.D.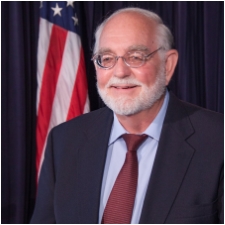 Assistant Director of LTIA, Director of the Northwest Arkansas Bible Institute, Associate Pastor of Mission Blvd. Baptist Church, Administrator and teacher at Fayetteville Christian School. Co-host for radio program Opinion Line. Lectures include Biblical values and relevant, worldview issues of the day.
Patricia Helfenbein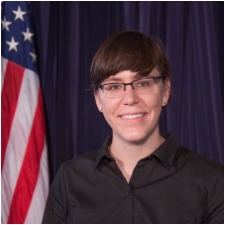 Women's counselor and Videographer for LTIA, Student and teacher of history and Chinese literature.
Michael Hill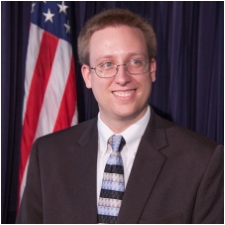 Tour coordinator and musician for LTIA, activitist, Chairman of Frederick County for Ted Cruz campaign, volunteer for State Delegate Michael Hough and assisted State Delegate Neil for a state-wide referendum in Maryland, and elected to serve on the Frederick County Republican Central Committee.
Kelly Billigmeier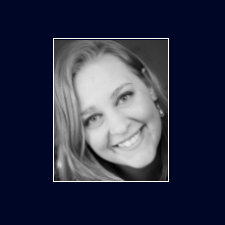 Women's counselor & Photographer for LTIA, President Frederick Community College Student Government Trained in Digital Media Design and Computer Graphics & Television Production, recipient of the President's Volunteer Service Award for work in Thailand
Kluane Tozier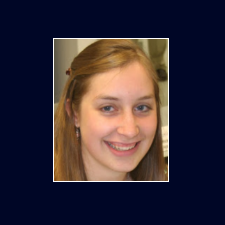 Women's counselor, Program Coordinator and Musician for LTIA, President of the first Young Women for America (YWA) chapter in the state of Alaska, Certified Professional Midwife.
Calder Tozier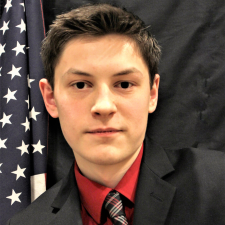 Men's counselor and videographer for LTIA, film production assistant and film crew member with Standing Tide Productions, Christmas program audio & video Director, Plumbers Apprentice with Dawson's Plumbing company owned by his Dad,  and currently engaged in Network and Cyber security at University of Alaska Fairbanks. Calder is a member of Badger Road Baptist Church in North Pole, AK and enjoys playing the violin, cross country skiing, and spending time hiking and hunting in Alaska.
Convenient and Safe Venue for LTIA
LTIA training classes and housing are hosted in the Stephen P. J. Wood building graciously provided to us by the Leadership Institute (LI) led by Morton Blackwell. This building is located across the street from the Clarendon metro terminal for quick access to D.C. sites within just 15 minutes.
Delicious meals are catered from local restaurants to the training facilties, and snacks and an open soda fountain are provided throughout the day.
Separate dorms for men and for women consist of bunk beds located in the basement of the building.
June 16-23, 2018 is Perfect for Meeting World Leaders DC
The next LTIA National Conference is June 16-23, 2018. That is Saturday to Saturday! Arrive Saturday, and leave the following Saturday. In between, enjoy the LTIA experience of a lifetime.
 

Find answers to life's most important questions of the day,
 

Discover and confirm God's will for your life.
Learn how to be a good, Christian leader.
Change the way things are now to become the person God wants you to be right now.
Discounted Tuition for Students to Attend LTIA
Tuition for LTIA is discounted for students and chaperones to just $399.
 

If you are a student, missionary, pastor, youth leader, or chaperone with students attending LTIA, you qualify for discounted student rate of $399. This covers seven days of housing, meals, materials, speaker fees, tours, and training in Washington DC.
 

Regular tuition is $2,800. But a

 discounted price of just $399 is made possible because of the generous contributions from donors wanting to help students and those involved in ministry become better leaders for God. Even our LTIA staff volunteer their time to reduce costs to make it possible for you to be immersed in quality Biblical worldview training for seven days in the world's center of power.
 

LTIA makes excellent leadership training available and affordable to all students desiring to serve God to the best of their abilities. This is the kind of commitment to helping others that makes leadership outstanding. Will you be counted among those leaders who strive to be outstanding in serving Christ?
Register for Premier Leadership Training Today!
One Simple Step
R

egister NOW! Just enter your email address below, and we will send you your online registration immediately after receiving your request.
 

Once you submit your completed registration form, we will immediately send you helpful information about preparing for the conference.
 

We look forward to hearing from you.
+Quality, affordable, Biblical worldview leadership training in Washington, D.C.
+Learn how to answer tough questions
+Meet successful world leaders
+Make new friends who share your passion
+Receive personal mentoring